If you're discontented with your smile, you may have wondered how to improve it. Getting cosmetic dentistry in Kings Hill is a way of treating an aspect of your teeth or smile to improve it aesthetically. Whether it's teeth whitening or veneers, there are a variety of treatments available.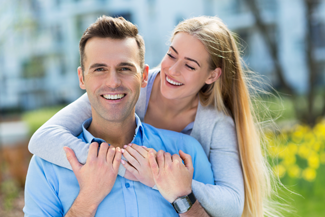 Cosmetic dentistry for all your needs
Looking for a dentist to provide cosmetic dentistry in Kings Hill? One Smile Oral Care is a reputable, modern dental clinic with a range of options on offer to provide cosmetic dentistry in Kings Hill. Our dentists are well-experienced and have been providing patients with different cosmetic dentistry treatments for a long time. We're confident about ensuring you get the smile you want. When somebody joins us as a patient for the first time, it's important to us that we listen to what they want. Our inviting and welcoming clinic provides patients with a comfortable environment and a tailored service.
Our treatments
Our dental clinic can provide treatments to meet your needs for cosmetic dentistry in Kings Hill. This can include fixing a chip or removing tooth stains to brighten your smile. Our choices for cosmetic dentistry in Kings Hill include:
braces used to help with straightening teeth or closing gaps between teeth
teeth whitening to help with lightening the colour of the teeth and removing stains
veneers to help with repairing chipped or broken teeth to improve the smile's appearance
periodontal surgery to assist with improving a gummy smile.
At your appointment
As a new member, it's simple to join our clinic as a patient. Once registered, one of our dentists will assess the area of your teeth you want to have treatment for, the options available to you and the length of time needed to complete the treatment. This will be your opportunity to ask any questions you have. For treatments such as teeth whitening, it can be completed in one session. For other cosmetic dental treatments, such as periodontal dentistry, this will need a few appointments.
Want to know more?
If you're ready for the next step in getting cosmetic dentistry in Kings Hill, get in touch with our team to find out more.