If you want fuss-free straightening with no fiddling around trying to clean between brackets, bands and wires, then you need to check out Invisalign clear aligners here at One Smile Oral Care.
Invisalign in Kings Hill is a great way for busy, efficient people to straighten their teeth without having to spend precious time locked in the bathroom trying to remove the last meal from their straightening device.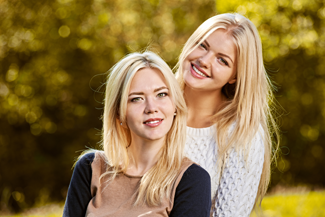 As well as being easy to wear and clean, Invisalign in Kings Hill has the added advantage of being so discreet that many people will not even notice that you are having your teeth straightened.
How Invisalign works
Invisalign uses a series of clear rigid plastic aligners that look like mouth guards. The plastic is so thin, at 0.3mm, that once the aligners are in place over your teeth, they become like a transparent layer of enamel. People will have to peer very closely at your mouth to spot that you are wearing Invisalign in Kings Hill.
Inside each aligner is a collection of carefully sited pressure points – bumps and ridges designed to press on your teeth to get them to move in the right direction.
You wear your aligners day and night, only removing them to eat meals and brush and floss your teeth. It is important to keep your aligners in. If you wear them for less than 20 hours a day, there won't be enough sustained pressure to get your teeth to move.
Each aligner takes 7-10 days to complete its task and once it starts to feel as if it fits really well, it's time to discard it and start wearing the next aligner in the series. As you move through the series, it will seem as if your teeth are straightening out by magic.
Who can have Invisalign?
If you have mild to moderate alignment issues and your teeth have all fully erupted then you are a good candidate for Invisalign in Kings Hill. Invisalign, which uses a pushing pressure, does not work on teeth that have only partially descended from the gums.
Find out more
Come in for a free consultation and see if you can have Invisalign in Kings Hill.