Having your discoloured teeth whitened or fixing a chipped tooth will not save your life, but will give you a reason to smile again. If you are ashamed of your smile, we at One Smile Oral Care can help you by transforming the way you look with a range of non-essential but life altering treatments. Enjoy the things you love and feel confident about doing them – laughing, socialising with friends and indulging in your favourite foods, without worrying about your appearance.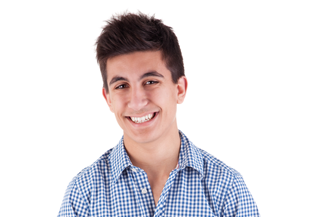 The benefits of smiling
Research has proven that smiling is good for your health psychologically and physically. Having a bad day and feeling blue? A smile, even if a fake one initially, can raise your spirits. A smile can lead to laughter, which in turn can result in a healthy heart as your blood pressure lowers.
You might not be on the receiving end of these benefits if you are self-conscious about baring your pearly whites and saying cheese for the camera, but all this can change if you were to consider cosmetic dentistry.
The types of treatments
There is a lot of debate as to which treatments fall under the term "cosmetic dentistry" in Kings Hill based on the health benefits they provide. This realm of dentistry has mainly aesthetic purposes – enhancing your smile and improving your confidence – but specific treatments do offer both.
Braces, for example, correct misaligned teeth and make them more aesthetically pleasing. At the same time, straighter teeth are easier to clean, thus preventing the build-up of plaque and bacteria causing disease.
Dental implants are yet another treatment with a dual purpose – they close gaps between teeth and replace missing teeth with natural looking ones while, at the same time, preventing jaw deterioration and significant bone loss.
Veneers, on the other hand, are solely to better your look. The thin shell covers the surface of a chipped or stained tooth, camouflaging the damage, but not contributing to the betterment of your dental health. Neither does teeth whitening – a laser-based treatment that lightens your teeth by a few shades.
Are these services expensive?
Gone are the days where you stuck with one dentist for life. We understand the need to shop around, especially when it comes to cosmetic dentistry in Kings Hill – opting for the lowest price might not be the best idea. Question why it is so cheap – it could be that materials sourced are poor quality and the dental technician is inexperienced, or a bad reputation precedes him or her.
We offer a wide range of superior quality treatments administered by trained and highly experienced professionals at competitive prices. Our treatments start at £280 for a home teeth whitening kit and at around £600 for other cosmetic dental procedures.
Chat to us about your payment plan options if you are on a tight budget.
Am I healthy enough to undergo treatment?
The criteria differ from treatment to treatment, but all usually include the following:
Your gums must be in reasonably good shape
Non-smokers are preferred
Problems that are minor and superficial. If you have a severely broken tooth, you may need to consider extraction or dental restoration.
Cosmetic treatments in dentistry are not life or death decisions, but having them done will improve your quality of life and confidence!