Do you face the world with a confident smile, knowing that your teeth are looking as good as they possibly can? If the answer is yes, then there is no need to carry on reading. However, if the answer is no then have you considered having a little cosmetic dentistry? Here at One Smile Oral Care in West Malling, cosmetic dentistry is just one aspect of the range of dental care that we offer, but it plays an important role in helping our patients to look and feel as good as possible about their teeth.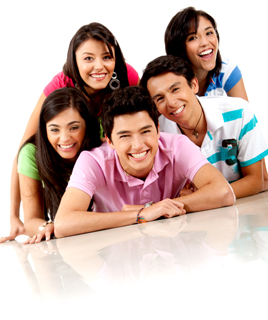 It is probably true to say that very few of us are really happy with the appearance of our teeth, and this can affect our self-esteem and self-confidence. Of course the most important thing is that our overall oral health is good, but once this has been taken care of, some cosmetic dental enhancements can help improve the way you look and how you feel about yourself.
Keeping up appearances with cosmetic dentistry in West Malling
Over time your teeth are affected by your daily habits such as smoking and drinking tea and coffee and other drinks which leave them stained and discoloured. In this case having your teeth whitened is a fast and effective way to enhance the look of your teeth. If you have ever considered having your teeth whitened by a beautician, you should be aware that this is actually illegal and they are breaking the law. Although teeth whitening is very safe in the hands of a professional, your teeth and gums can be seriously damaged if the treatment is not carried out correctly.
If your teeth have been chipped or damaged, or if you have small gaps that need closing, dental veneers can be an effective way to enhance your smile. You can have a single veneer to restore a damaged tooth, or a complete set can be made to give you a beautiful even looking smile. Here at One Smile Oral Care, we can make dental veneers while you wait using our digital scanning and Cerec milling technology. Whatever your cosmetic dental needs, from teeth whitening to tooth replacement, we have the technology to bring out the best in your smile.