Are you looking for a dentist in West Malling? Here at One Smile Oral Care, we go to great lengths to ensure that after picking us as your West Malling dentist, you will have exactly that –  One Smile!
Meet our team
Our practice owner Ben aspires to maintain your natural teeth for life, which is why he insists on reliable, effective and modern dental care for all his patients.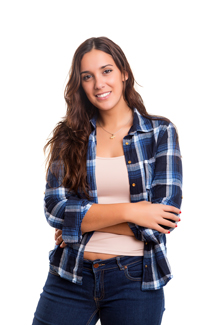 Dr Yasmin George is another star at One Smile Oral Care and has been involved in cosmetic dentistry for many years. She finds it the most exciting and rewarding aspect of being a dentist in West Malling. She never tires of seeing how happy her patients look when they've achieved their ideal smile.
Our beautiful practice
Not only do we boast a spectacular team at One Smile Oral Care, we are very proud to show off our dental practice. Furnished in a modern and clean, yet comfortable way, your relaxation is the reason behind our design. The practice is also equipped with modern dental technology and we are happy to offer our patients our 'Magic Wand' – it is a single tooth anaesthesia system which numbs just a single tooth rather than your gum, tongue and cheek. With your dentist in West Malling, you don't need to leave dribbling!
General treatments
We can help you with emergency dental care, fillings, crowns, root canal treatments and many more general procedures. We can offer advice on many topics, including keeping your breath fresh and quitting smoking . We also do checks for mouth cancer.
This is all on top of our routine dental check-ups, which can help reduce plaque and tartar, reducing your chances of developing gum disease. This has knock-on effects on your general wellbeing as gum disease is associated with increased chances of developing diabetes, heart disease and stroke.
Cosmetic dentistry
If you're no longer happy with your smile, we can help you restore it to its full glory. We can fix discolouration with teeth whitening. Our dental implants can cleverly replace missing teeth and feel just like real teeth. If you have misaligned teeth, perhaps you would like to talk to us about our range of aligners, including almost invisible and hidden braces.