We all know how powerful a smile is, it can have a very positive effect, in fact it has been said that smiling is contagious. This is very true, we all know how hard it is to resist the beaming smile of a young child. As adults we may find that the way that our teeth look does not give us as much to smile about. Very few people are fortunate enough to have a perfect smile, but now there are ways that we can achieve this.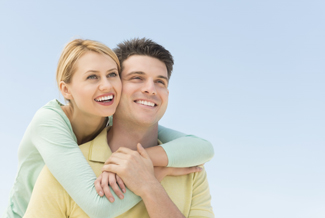 In the past it was necessary to use the traditional fixed types of braces that are still worn by many children and teenagers if you wanted to have your teeth straightened. All this has now changed. Over the past few years there have been many advances in tooth straightening techniques and products that are much more suitable for adults. There are a number of different types to choose from, but one of the most popular systems is called Invisalign. So far more than 2.5 million people have used this system to straighten their teeth.
Clearly different, clearly Invisalign in West Malling
The Invisalign system uses a series of clear, removable retainers to gradually realign your teeth. All the retainers are made at the start of your treatment, and you will have seen exactly how your teeth will look at the end of the treatment. To achieve the best and quickest results, you must wear your retainer for a minimum of 22 hours each day. Each retainer is worn for two weeks, before you change to the next one and at the end of the treatment you will need to have a permanent retainer fitted to keep your teeth in their new position.
Deciding to have your teeth straightened is a big commitment in time and money, but you will find that there are many long-term benefits. Not only will you have a smile to be proud of, you will have also made your teeth easier to care for. Here at One Smile Oral Care in West Malling, Invisalign braces are a popular choice for many adults who want to enhance the appearance of their teeth without having everyone in West Malling knowing.