Our treatments in cosmetic dentistry in King's Hill have become popular options for many of our patients due to the benefits that extend well beyond aesthetic concerns. At One Smile Oral Care, we offer a number of dental treatments that enhance the overall quality of a patient's life, veneers and professional teeth whitening among other services. While the main benefit of these popular dental services is to give our patients straight bright toothy smiles, we believe that the benefits reach further than the obvious cosmetic improvements to include a boost in self-confidence and enhanced dental health. Consider these surprising benefits of cosmetic dental treatments.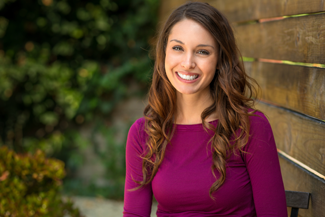 At One Smile Oral Care we provide quality services in Cosmetic dentistry in King's Hill. These procedures are aimed at correcting crooked teeth, improving the shape and size of teeth, restoring broken or fractured teeth, providing a better bite and brightening stained teeth.
Cosmetic treatments support improved oral health
Cosmetic dental treatments focus on improving oral health. Patients can repair cracks in teeth, save a natural tooth, strengthen teeth and improve bite functions. These services can ensure that teeth and gum health are given a boost. Before procedures are carried out, our dental practitioner will carefully examine the condition of teeth and gums and may suggest further treatment to prevent future issues from becoming major problems.
Patients become more focussed on proper oral hygiene habits
We have found that patients who have opted for a dental treatment to improve the look of their smiles generally take better interest in their oral health. They are more ready to adopt good hygiene practices to protect the investment in their porcelain veneers or teeth whitening treatments. These new habits range from avoiding teeth-staining foods and beverages, taking care to keep teeth and gums thoroughly clean and plaque-free to keeping appointments for dental check-ups and cleaning.
Replace insecurity with confidence using cosmetic treatments
Patients with crooked or discoloured teeth may feel very self-conscious about their teeth to the extent of hiding their smiles and risk coming across as unfriendly and unapproachable. Depending on the nature of a patient's job, a salesperson or estate agent for example, this could be detrimental to being successful at what they do.
Let cosmetic treatments put an end to unhealthy habits
Smoking is not only bad for one's health but can impact gum health as well as contributing to the yellow aged look of teeth. A few sessions of professional teeth whitening treatments can counter this effect as well as having porcelain veneers capped over teeth. Once patients begin to see the difference, it is a huge inducement to give up all habits that pose a risk to the bright appearance of teeth.
Make your smile one of your best features. Dental imperfections are now a thing of the past. Arrange a consultation with one of our dental practitioners who will be happy to discuss the right treatment solution for you. Give us a call today.