Although severe gum disease is a rare occurrence in children, the early signs of it such as bleeding and inflammation can occur if they fail to take good care of their teeth and gums. Gum disease is a bacterial infection that stems from the inadequate removal of plaque from the teeth and gums. This typically occurs when children fail to brush and floss their teeth daily. However, some children may be more prone to gum disease than others.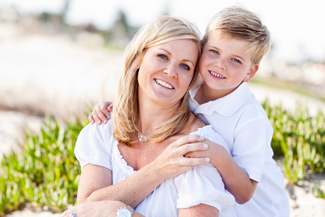 At One Smile Oral Care, our aim is to teach your children that dental care goes a long way. Our dentist in Kings Hill will examine their teeth for signs of gum disease and show them how to brush their teeth thoroughly so that plaque doesn't stick to them. Having your children examined by the dentist in Kings Hill frequently can introduce them to a lifetime of great oral hygiene habits. Not to mention that it can help keep gum disease and other oral infections at bay.
Which children are at risk of gum disease?
In general, bad oral hygiene is the main culprit behind gum disease in children and adults alike. However, certain conditions may raise a child's risk of gum disease and these include:
a genetic predisposition
mouth breathing
an autoimmune disease
poor diet
smoking or heavy exposure to smoke
diabetes
hormonal changes during adolescence
certain medications.
Moreover, bad habits such as clenching your teeth can also cause gum disease. In any case, some of these conditions can be eliminated while others can be fixed completely with the help of a dentist in Kings Hill.
How do I know if my child suffers from gum disease?
If your child complains that their gums hurt or you notice blood after brushing their teeth, chances are that they are affected by gingivitis (early stage gum disease). Other symptoms of gum disease in children are bad breath that won't go away and a sudden change in their jaw alignment. If your child complains about their teeth and gums, then prioritise a visit to the dentist in Kings Hill and we will look into the problem.