Most people are after Invisalign for cosmetic and aesthetic purposes. However, this innovative treatment can offer much more than a beautiful smile.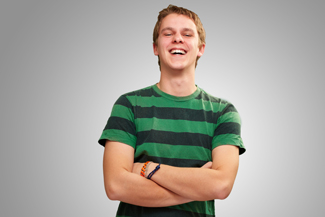 Invisalign is our treatment of choice for straightening crooked teeth discreetly at One Smile Oral Care. This discreet but powerful treatment can treat many dental problems, both mild and moderate. Whether you suffer from an overbite or gapped teeth, learn how Invisalign in Kings Hill can improve your oral health.
Protect and strengthen your gums
When you have misaligned teeth, you are at greater risk of harming your gums. This is because it's easier for plaque and bacteria to hide in the crevices created by your misaligned teeth, which can potentially cause gum disease and other serious gum problems. With Invisalign in Kings Hill you can straighten your teeth and protect your gum health at the same time. Not to mention that oral hygiene will become much easier.
Make your teeth stronger
Misaligned, gapped and overcrowded teeth create unnecessary pressure on your jawbone and this can lead to serious problems such as wear and tear of the tooth enamel, jaw pain and migraines. These issues are easily avoided with the help of Invisalign in Kings Hill.
Improve your digestion
Invisalign also offers digestive benefits. If you have crooked teeth you may have noticed that it's difficult to chew and bite your food properly. This can lead to digestion problems and impact the regular process of the absorption of nutrients in the body. Proper nutrition is important for overall health and being unable to enjoy your food because of digestive problems caused by your misaligned teeth is not ideal. With Invisalign in Kings Hill you can enjoy your food and reboot your digestion.
Getting started with Invisalign in Kings Hill
If you are interested in Invisalign, you will need a qualified dentist to advise and treat you. At One Smile Oral Care, we provide Invisalign to patients who wish to improve their dental problems discreetly in a friendly, relaxing environment. If you want to experience the health benefits of Invisalign, contact us today and we will book an appointment for you, which will determine your eligibility for this treatment.