If you are a new parent, you probably have enough challenges to face already without the potentially controversial topic of oral care of your little one adding to your stress levels. However, we think you need to know that, while some well-meaning friends and family will advise you to use bottles and pacifiers, newer dental research suggests that babies who cling on their bottles and pacifier for a long period of time are more likely to develop cavities.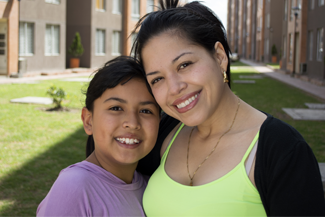 Milk is the primary source of nutrition for all babies, especially during their first year. At One Smile Oral Care, we know that the use of bottles can adversely affect a child's oral health, yet not using them altogether is not a solution. Your dentist in Kings Hill will give you advice on how to use bottles and pacifiers, ensuring that your child's teeth remain healthy and strong.
Encouraging good habits with the bottle
Most dentists agree that children should not be fed from a bottle once it is no longer necessary for their nutrition. Deciding when to quit is different for each child and if you feel overwhelmed you can discuss it with your dentist in Kings Hill. To ensure that your child is not going to have any problems while using a bottle, do not allow them to take a bottle to bed with them during the night. Sipping from a bottle creates a pool of bacteria around their teeth and gums that leads to tooth decay. Even if you clean their teeth carefully in the morning, some damage may have already been done. If you notice white lines and spots on your child's teeth, arrange an appointment with your dentist in Kings Hill immediately.
Pacifiers can also cause dental issues
Pacifiers are very convenient during the few months after birth, keeping babies calm and giving parents some peace. However, many children and parents abuse pacifiers. It is really important to understand that once wearing a pacifier becomes a habit, children cannot quit this habit easily. Unfortunately, the long-term use of a pacifier can cause the front teeth to become misaligned. Moreover, pacifiers should never be covered in sugar or honey because they can cause gum disease.