What kind of a dentist in Kings Hill is One Smile Oral Care? What can you expect from a visit to our surgery? What's our philosophy? Why do we do what we do?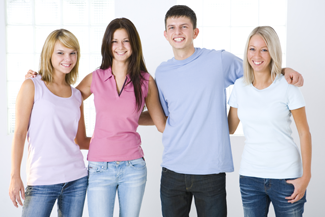 Our practice principal is Dr Ben Mortazavi. Ben has been a dentist for more than 20 years. He has treated thousands of patients in that time. Before opening One Smile Oral Care, Ben and his team worked for many years at his practice in Snodland, Kent, before deciding to branch out into other surgeries in the area.
Ben believes in teeth for life. He puts a lot of focus on preventive dentistry and uses the best modern technology has to offer to help his patients achieve this. He also does everything he can to help you feel at ease in the dentist's chair.
This includes using pain-free injection system, The Wand. Ben knows how difficult it can be for you to visit the dental surgery if you are nervous about needles or being at the dentist in Kings Hill in general. The Wand seeks to soothe these nerves by delivering anaesthetic using a computerised system. This controls the flow of anaesthesia, avoiding that bee sting feeling that usually accompanies an injection. Though is does still use a needle, The Wand looks more like a pen and so isn't as off putting as the usual syringe. It also delivers the injection more precisely, so just the tooth that is being worked on goes numb, not your whole mouth.
We also use an airflow system for scale and polish cleaning, removing the need for the hygienist to scrape away at your teeth with tools. Hygiene appointments are one of the key preventive measures we offer here at the dentist in Kings Hill. Removing hardened plaque prevents decay and disease and means you are more likely to hang onto your teeth. The air flow machine makes this treatment much more comfortable.
Our regular preventive check-ups spot early signs of tooth decay and gum disease and include screening for oral cancer.
Drop into our modern, comfortable surgery and have a chat with our friendly reception staff and Ben about how we can help you keep your teeth for life.