Find yourself a fantastic dentist in West Malling at our clinic, One Smile Oral Care. As our name suggests, we know you only have one smile and we want to help you take of it. Whether you are looking for a place to have your regular check-ups, want to clean your teeth for a brighter smile or need a bit of restorative work done, we can help.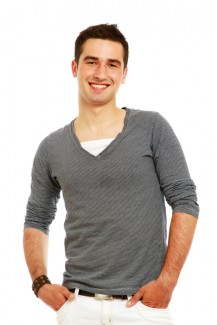 Looking after your teeth is a daily part of your life and we want to make it easier for you with a range of dental services as well as excellent advice. If you select us as your dentist in West Malling, you can be sure we will recommend the best procedures to suit you and your needs at any time. We will help you decide what is best for you by giving you all the information you need.
A wide range of services
At One Smile Oral Care, we have a huge selection of services to offer. Whether it is cosmetic dentistry, restorative, realignment options, whitening or preventive, we have a method to suit everyone. We offer advice on treatment selection, length of treatment and budgeting for the care you want.
We keep up to date with the latest technologies to give you the best available dental care. This includes equipment such as lasers or The Wand which are designed to assist those who have difficulty with visiting the dentist due to worries about drilling or needles. The options we offer mean that your experience can be tailored to address and allay your specific concerns.
Why choose us as your dentist in West Malling?
Choosing a dentist is a big decision. As well as looking after you through your regular check ups, you may also want to consider more extensive work in the future to improve or restore your smile. If that happens, having an excellent relationship with a dentist who knows you will be invaluable.
Come and meet our welcoming and professional staff who will always be happy to give you outstanding service, good advice and long term support for all your dental needs. From braces to bridges and beyond, One Smile Oral Care is a brilliant choice.