Dentist in West Malling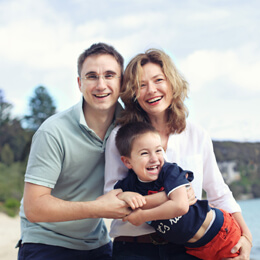 Healthy smiles at the dentist in West Malling
Our first aim when you visit One Smile Oral Care is to examine your teeth and make a thorough diagnosis. Our dentist in West Malling will check your mouth, teeth and gums,and around your neck and your face. We may use x-rays to check for hidden cavities or gum disease. We will also look for signs of oral cancer. When your examination is over, we will hand you to the dental hygienist, who will clean your teeth thoroughly, removing decay-causing plaque from your teeth and gums.
Braces in West Malling
During your regular check-up, we will also look for signs of misalignment. Gapped, crowded and crooked teeth affect both adults and children, and braces in West Malling are the best way to address this problem.
We offer Invisalign in West Malling as a discreet alternative to metal braces in West Malling for adults who do not like the idea of metal brackets and wires fixed to their teeth.Invisalign in West Malling are clear, removable aligners that can't be seen except by the keenest observer. Invisalign in West Malling are easy to maintain, as you take them out for eating and cleaning.
Cosmetic dentistry in West Malling
Our cosmetic dentist can help to freshen up your smile. Whether you have cracked, chipped, oddly shaped or discoloured teeth, cosmetic dentistry in West Malling offers a number of treatments such as teeth whitening, veneers and dental implants to accommodate your individual needs. Cosmetic dentistry in West Malling is not only about looking great, it can also help make your teeth last longer.
Pain-free dentistry
We use the Wand, a pain-free anaesthesia system that promises to make your dental visit as relaxing and as comfortable as possible. Rather than numbing your entire gum and cheek, this anaesthetic tool targets each individual tooth and controls the flow of anaesthesia, meaning you don't experience the 'bee sting' feeling when the needle goes in.
To learn more about our patient-led approach or for information about our treatments, get in touch with our warm and friendly team and book a consultation appointment today. Dr Ben Mortazavi, our principaldentist in West Malling, is here to answer your questions.