What's Invisalign?
Invisalign in Kings Hill is a type of modern brace system made of clear plastic. Invisalign braces are usually referred to as Invisalign aligners. They are called Invisalign because they align your teeth invisibly. Yes, when you have them in your mouth they can't be seen by others. The aligners are designed to be comfortable, convenient and easy-to-use. Invisalign aligners are worn over your teeth. You'll need a number of sets of aligners, each set moves your teeth, just a little bit, over a 1-2 week period. When their job is done, you move on to the next set.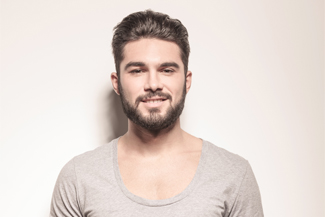 Why would you want to use Invisalign in Kings Hill?
Have you got crooked teeth that would look nicer if they were straight? Invisalign could be for you. Invisalign aligners correct mild to moderate tooth alignment issues. They're a good choice for anyone who would like to straighten their teeth discreetly. They're also perfect for people who have a lifestyle or job that would make wearing traditional metal braces impossible. As the aligners are removable, you can choose to take them out in some social situations. However, you should wear the aligners for the recommended time each day, 22 hours. If you don't, you'll experience a longer treatment time.
How do Invisalign aligners work?
Invisalign aligners work by applying pressure to your teeth. What's great about Invisalign is, they can target individual teeth in a logical order, instead of moving your teeth all at once like traditional braces with brackets and wires. When you put each set of aligners in for the first time you'll be able to feel which teeth have pressure on them. Over the 1-2 weeks of wearing each aligner, the pressure will gradually wear off. Once you no longer feel pressure with the set you're wearing, it's time to switch to the next set in your aligner series.
Want to try our Kings Hill Invisalign aligners?
If you think Invisalign could be just what you're looking for, give us a call today. We can book you in for a consultation here at One Smile Oral Care and get you on the road to a beautifully straight smile.