Are you new to this area? If so, chances are that finding a dentist in West Malling is one item on your long to-do list. There are many factors to consider:
Do you need a general dentist in West Malling or a specific service?
Is it just for you or your whole family?
Do you want the option to have cosmetic procedures?
What are the staff like?
What qualifications do the dentists have?
What is the surgery like? Is it an old, converted building or a modern, purpose-built one?
Is it easy to park nearby?
What is the ethos of the practice – friendly, warm, business-like, community-focused?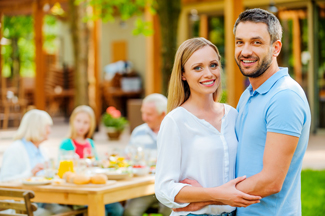 Why you should choose us
At One Smile Oral Care in West Malling, we believe that we offer something for everyone. Our practitioners cover many areas of dentistry and we treat the whole family. We offer restorations, preventive care, including advice on nutrition and mouth cancer screening, braces, cosmetic dentistry and even facial aesthetics – which includes Botox and dermal filler treatments, to help give your whole face a boost.
Our surgery is a modern, comfortable environment and we do all that we can to provide an excellent service for our patients from the moment they walk in the door, through to aftercare and maintenance treatments.
We use the latest dental technology, including 3D imaging, computer-designed restorations, one hour Zoom! Whitening, lasers and The Wand – pain-free injections – to make your experience with us as quick and easy as possible.
And if you need to spread the cost of treatment, we offer a 0% finance plan. We also have our own dental insurance membership scheme so you can be assured that the routine dental needs of you and your family are taken care of.
Call in today
Drop in and see for yourself if we could be your next dentist in West Malling. Our friendly team are waiting to answer your questions and provide you with any information you need about our services.
You can also book your initial consultation, where we will do a thorough examination of your teeth, gums, mouth, head and neck, including taking x-rays.