Early dental intervention for children can be essential for healthy tooth structure later in life. This is why check-ups are so important: as a parent you may not be able to notice if your child's teeth are crowding, or if they have an overbite or underbite, but an experienced dentist certainly will.
At One Smile Oral Care, we treat many children for alignment issues every year and we urge parents to bring their little ones along with them when visiting the dental practice. Dental issues in children do not just compromise their oral health, but may also have an emotional impact. Unfortunately, kids can be bullied for the appearance of their teeth.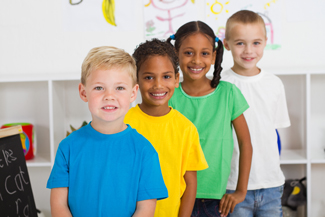 Our experienced dentist, Dr Yasmin George, can detect potential problems with tooth alignment from as early as age five, and early treatment with braces in West Malling can prevent complicated problems from developing in the future.
When is it the right time to visit the dentist?
If you are unhappy with the shape or position of your children's teeth, you are advised to visit us at One Smile Oral Care as soon as possible. A free initial consultation is available and Dr George has treated many young patients with effective results. She will examine the teeth and the jaw of your child properly and she will determine the cause of the problem.
If the teeth are misaligned due to a bad habit (e.g. thumb sucking), unless the habit is addressed, moving the teeth to their correct position is a waste of time and money. Dr George can assess the problem and provide thumb and finger guard to prevent your little ones from thumb sucking.
If, on the other hand, your children's teeth are simply out of position, they can be easily straightened with a retainer. Retainers are very effective because they gradually make space in the mouth, broaden the jaw and create space for all the teeth for a natural and healthy smile. If your children's teeth continue to grow out of their regular alignment, we will recommend braces for fixing the problem permanently.
To learn more about children's braces in West Malling or book an appointment with Dr George, contact us today.