Time was that going to the dentist in Leybourne meant popping in for a bi-annual check-up, a scale and polish, and if you needed it some kind of remedial work like fillings or root canal therapy. Anything else more complex and you could expect to get referred to a separate dentist, probably in London or Maidstone. It would probably mean having to take a day, or several days, off work and eat up money on petrol or train fares.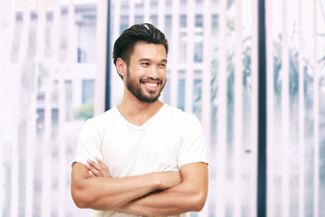 None of that need be the case if you are a patient at One Smile Oral Care, a dentist in Leybourne that has a wide variety of dental services under one roof.
Here at One Smile Oral Care, we do our utmost to offer you modern dentistry at reasonable prices. We know that what matters to you in terms of dentistry is that you have a great looking, strong, healthy set of teeth and that treatment is quick and comfortable.
That's why we invest in important pieces of equipment, such as the Wand. No one likes injections, and interestingly, it's not the piercing of the needle that causes the pain, but the sudden rush of fluid into your cells. The Wand delivers anaesthetics in a computer-controlled flow to avoid that pain of cells filled too fast with fluid. It also avoids you having way more anaesthetic than you actually need and leaving the dentist with half your face numb and unable to speak or drink coffee without looking distinctly strange.
As well as the Wand, we have lasers that can carry out certain procedures with much less pain than before. We can use the laser equipment to diagnose and remove decayed tooth tissue (instead of using the drill), for working on your gums and for whitening teeth.
We have also invested in technology to help cut down on the number of appointments you need for certain treatments with the dentist in Leybourne. Our Cerec machine makes ceramic restorations on site. This means if you need a crown, or a veneer, we can make one for you while you are in the dental chair, instead of you having to come back two weeks later.